702 Grand Avenue, Moorland, IA 50566 or 24 E. Main Street, Moorland, IA 50566
Contact: Julie Ball Phone: (515)571-6701
Email: feedshed@wccta.net    Website: www.feedshedcatering.com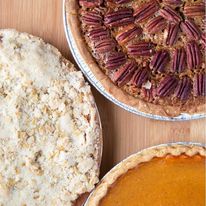 sandwich plate
Starts at $11.00*per plate
Includes 2 sides
PULLED PORK SANDWICH
SMOKED CHICKEN
SLICED PORK LOIN SANDWICH
BRISKET
add $1
dinner plate
Starts at $13.00* per plate 
Includes 2 sides, dinner roll, and butter. Desserts available, Ask Us!
SMOKED PORK CHOP
GRILLED CHICKEN BREAST
ROAST BEEF
SMOKED RIBS
SLICE SMOKED PORK LOIN
SMOKED BRISKET
BBQ CHICKEN
ballbq feast
20 person minimum
Ribs | Brisket | BBQ Chicken | Pulled Pork | Italian Sausage | Smoked Pork Loin | Smoked Shrimp
Mac-N-Cheese | Cheesy Potatoes | Baked Beans | Coleslaw | Corn Casserole | Corn on the Cob | Baked Potato | Green Beans | Green Bean Casserole | Corn | Mixed Veggies | Coleslaw | Potato Salad | Apple or Cherry Crisp | Brownies
BallBQ Feast comes with a corn muffin and all condiments
CHOOSE 2 MEATS 3 SIDES
CHOOSE 4 MEATS 4 SIDES
CHOOSE 3 MEATS 3 SIDES
$22 priced per plate
sides
BAKED BEANS
CORN
POTATO SALAD
LETTUCE SALAD
CREAMY PASTA SALAD
GREEN BEAN CASSEROLE
GREEN BEANS
CHEESY POTATOES
MASHED POTATOES & GRAVY
ITALIAN PASTA SALAD
MACARONI SALAD
SCALLOPED CORN
desserts
Just call and ask! We can bake to fit your needs!
COOKIES
CHEESECAKE
BROWNIE SUNDAES
BROWNIES
FRUIT COBBLER